Are you looking to hire a contractor to work on your home? First, always consider your liabilities and protect yourself and the homeowners.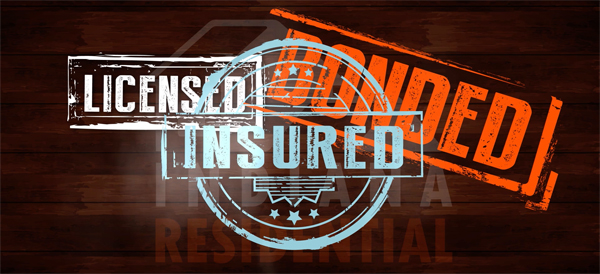 If you are reading this you are either a homeowner hiring a contractor to work at your home or a Realtor referring your clients to contractors. In either case, you should be extremely concerned about LIABILITY!
Did you know if a homeowner hires an uninsured contractor and they are injured on the jobsite, the homeowner could be sued to pay for their injuries?
But wait, did you know this…..
The homeowner would need a special rider to have a 'Contingent Worker's Compensation Coverage Endorsement' on their homeowner's policy to cover them for this exposure. If they do not have this endorsement, they could be personally liable for the medical bills for the injured contractor.
Most of us do not even think about asking our insurance agent for this rider, let alone question the liability.
This applies to the kid next door who wants to mow your lawn, or the person your neighbor hired to paint their house. Most of us do not think about this, rather we only think about the "deal" we are getting or how "inexpensive" the worker is.
In order to protect yourself, the first question you should ask is whether the worker is an individual or an employee of a company. If the company has multiple employees, the company is required by law to have worker's compensation insurance, which would cover such injuries. If the company does not have worker's compensation insurance, you are opening yourself up to the possibility of getting sued for thousands of dollars, if not more!
If the worker is an individual, it is likely they may not have worker's compensation insurance.
The homeowner should obtain a certificate of liability and worker's compensation coverage (or a worker's compensation waiver if the business is an individual) from the contractor prior to work commencing.
Protect yourself and hire an insured contractor!