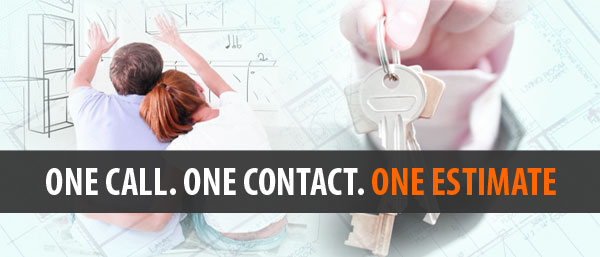 Indiana Residential is pleased to offer "One-Call", a service to help Realtors and Homeowners facilitate Inspection Repairs-saving time & money.   Our One Call program offers a one stop resource for Realtors and Homeowners needing anything from simple handyman work to licensed contractors.  No need to call multiple contractors and keep track of all the paperwork and timelines, our team can do it all and get you to closing quickly!
Services Include:
Inspection Repairs – All General Maintenance & Repairs. If it's on the report, we can fix it!
Painting
Windows & Siding
Plumbing
Roofing
Kitchens and Baths
Electrical Repairs
Tile, Carpet, Hardwoods
Heating and Air Conditioning
Basement Finishing
Mold Remediation & Put Back Repairs
Decks and Patios
Complete Remodeling
Licensed, Bonded & Insured
Why Are We Different?
The Original One-Stop General Contractor


We created our business specifically to cater to the construction service needs of Realtors in Indianapolis, Greenwood, Fishers, Carmel, Noblesville, Avon, Westfield, Zionsville and the surrounding areas.  We saw the need to streamline the real estate repair process and customized our approach with you in mind.

Send Inspection Report & Buyers Response, that's it!




One Call, One Contact. Anything Residential. Just forward us your Inspection Report and the Buyers Response and we take the rest from there. If it's on the report, we can fix it.  We get estimates back within 48 hours and partner with you to get you to closing on time and on budget.




Full Time W2 Employees


Our contractors are full-time and on staff with us year round.  Our project managers oversee all the projects and take away the headaches that come with tedious repair coordination. 

Indy's Top Producers rely on us! 


We serve many of the Indianapolis areas Top Real Estate Professionals.  The quality and reliability of our services impact how they do business.  We create partnerships with successful Realtors so they can focus on growing their business, not spending time coordinating with multiple contractors.  Hear now what many of our clients have to say about our services.

We know the real estate market


Our owners and project managers have a long history in the real estate market.  We understand how important referrals are and we partner with you to streamline your process and get to closing on time.

We Deliver Quality


We focus on building lasting relationships and only make promises that we can keep.  We take pride in our ability to deliver day after day. We promise quality and on-time delivery to maintain the satisfaction of your clients. Our business relies on referrals just like yours does, and it's our goal to build that trust and partnership with you.
800.601.4050  |  48 HOUR TURN TIMES ON MOST REPAIR ESTIMATES