1. Look For Any Missing Or Damaged Shingles
We know you probably can't see every surface of your roof from the ground or interior window, but so take a quick look at what you can see. Even a single damaged or missing shingle opens the door for big and costly damages when ignored. Mold, underlayment deterioration, and leaks could be preventable by doing regular visual inspections on your home. If you are suspicious about the age or condition of your roof, or see anything a little suspect, our roofing pro's can help you determine the condition your roof is in and help you make the most economical decisions for either roofing repair or roof replacement. Need more advice on what to look for, no problem, we can guide you on how to look for small warning signs before they become a big problem.
2. Clean Gutters and Downspouts
We know, we know, a chore that no one loves, but it really is an annual maintenance that helps avoid so many potential problems that could arise. Gutters and downspouts do more than guide water away from you home in the rainy season (a big deal for all you basement owners), they also ensure that snow and ice don't dam up and cause water to make its way inside your home in the colder months. We see it far too often….when snow and ice can't properly melt and run off the roof, the water has to filter somewhere else. damming is typically a result of gutters and downspouts being clogged. Cleaning leaves and other debris out of your gutters (and off your roof) can often be as simple as climbing on a ladder and digging the debris out. Summer storms can often damage or dent your gutters and downspouts, so this is a great time to catch how they are holding up with age. Our roofing contractors can help you fix any damage or replace what is no longer keeping your home free from water damage.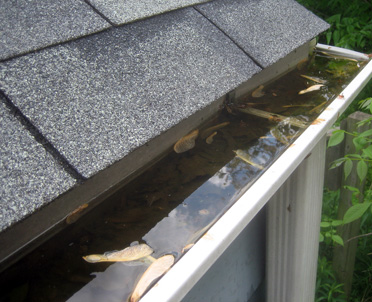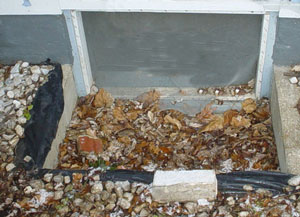 3. Look Closely At Your Attic And Ceilings
Unfortunately, roof leaks can happen even when shingles don't appear damaged or even missing. Taking a look at your attic and ceilings in the Fall, is a great way to catch any signs of water damage before it gets out of hand.
What should you look for? In your attic, peek around for any wood that appears to be darker, pitted or rotting in places. Your ceilings are rather easy to detect for leaks, they will show visible signs of damage with water rings, darker spots, or even seam cracks in the celling drywall may begin to be more apparent. If you notice any of these signs, your roof is likely the culprit and should be addressed early. Save yourself the headache of working with multiple contractors by choosing a roofing contractor who is also experienced in interior repairs for your drywall. It just so happens that Indiana Residential specializes in this work, providing one estimate for all your repairs, from start to finish.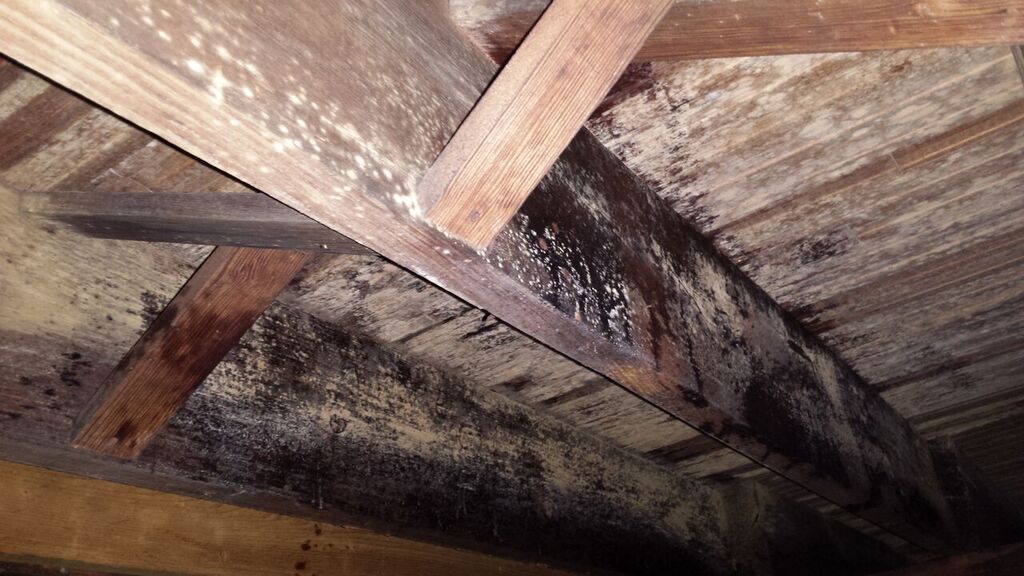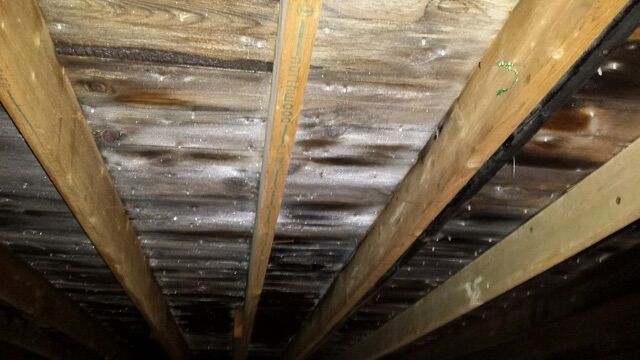 You found something, now what?
If you suspect any of your properties might need some extra eyes and loving care before winter, our roofing team is here to help get you the professional advice you need to make the best decision to protect your roof and interior from any potential or current damage.
Roofing problems often go hand in hand with mold issues, so we specialize in being able to provide our customers a seamless repair process. We provide one estimate for any roofing, mold, structual or attic repair, moisture barriers, attic insulation, and any interior repairs needed for damaged ceilings, walls, etc.
Give us a call at
800-601-4050
or give us your info, and we will call you