Because of you, we are celebrating 9 years of Indiana Residential this month! While many have tried to imitate our business model, only Indiana Residential gets it done year after year.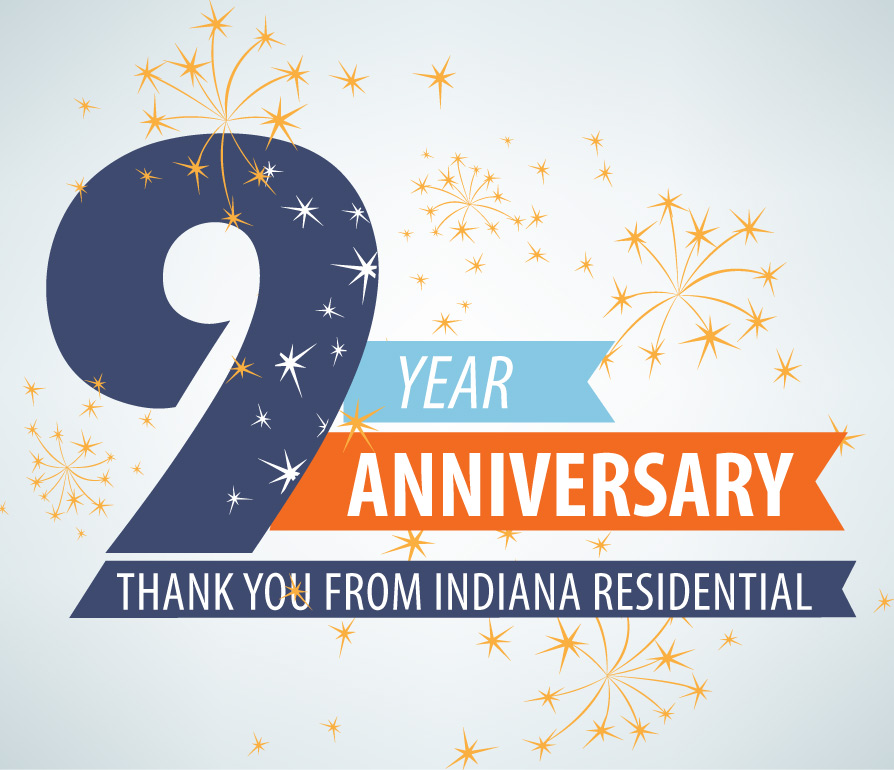 Partnering with us means you can always count on us to provide you with a written estimate within 2 business days. We also only schedule licensed tradesmen with proper insurance to you customer's home, not handymen that claim they do it all. Why is hiring a Certified Professional so important? Click & Learn.
Did you know?
Indiana Residential also has sister companies for full service Roofing, Mold Remediation, and Plumbing service. These companies help to expand our specialty services even further. Indiana Roofing | IR Mold Services | Big Frog Plumbing
We look forward to closing out this decade with you. Thank you for being a part of our business.
-Your Indiana Residential Team